GENESIS SCPA SPRING RECITAL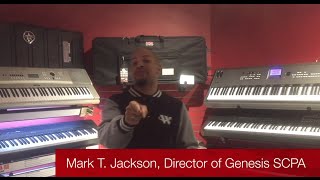 Mark T. Jackson & Genesis SCPA gives piano away during Spring Recital!
Because of those who support Genesis SCPA, we were able to give a brand new piano away to one of our most deserving students. If a child is willing to put in the work, we're willing to give them the tools! It's just the beginning! The best is yet to come!!! Happy Birthday Janelle... From the Genesis School of Creative and Performing Arts. Continue to support Genesis SCPA by donating online @ http://GenesisSCPA.com
CLICK HERE TO PURCHASE THE DVD OF THE GENESIS SCPA SPRING RECITAL!